This month, meet Fariba Ghazizadeh, Account Executive for Red Havas London.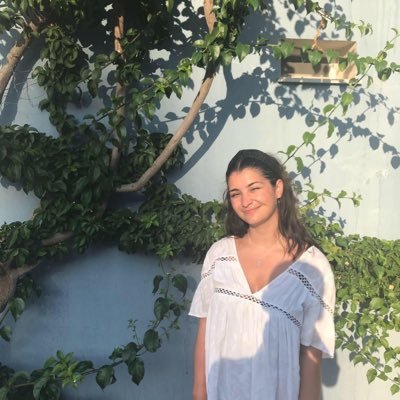 Where are you from and how did find out about Red Havas?
I'm originally from Manchester, but have lived in London for six years. I found out about Red Havas rather conventionally, through a recruiter – had a couple of interviews and here I am today!
What is your role within Red Havas and what does it entail?
I'm Senior Account Executive sitting within our PR team. My role is working on the day to day running of our client accounts; helping roll-out major media and influencer campaigns, advising clients on strategic communications matters, as well as day to day press office management among much more. I am also part of our Marketing team – helping drive awareness of Red Havas within our industry and with prospective clients, and finally, I represent the UK agency at the wider Havas level as our Red Havas Diversity & Inclusion Ambassador, which I'm hugely honoured to do.
What does your day-to-day look like?
Very varied. Some days I'll be on a media sell in for a client (trying to get journalists to respond is always a challenge), other days I'll be deep into writing – whether that be award entries, media pitches, commentary or press releases. I also spend quite a bit of time working on more strategic and planning pieces, ie. supporting the team in developing a communications strategy for a client or a new campaign. I have quite a lot of client calls and internal meetings which are a big part of my week too, and as I work on some global accounts I'll be working with my colleagues in New York and Phoenix which is interesting!
What is your favourite part about your job?
It's the variety – while cliché, with PR no day is the same and most of the time that's very exciting. I also get to work on a real range of clients, from Financial Services and B2B technology companies to one of the world's best, and iconic automotive brands – keeps it interesting.
What are some of the challenges you face in your role?
As the above, PR is a very busy and energetic industry – but sometimes this means very tight deadlines and lots of unexpected tasks coming your way. Can't argue we don't get kept on our toes though.
How do you unwind after work?
A drinks or dinner with friends, or some TV and asleep by 9 – there's no in between.
What do you like best about the Red Havas culture/working at Red Havas?
I like the fact that we have a bit of a start-up, entrepreneurial culture and ethos, but at the same time we sit within this wider, established network and bring together some really credible people with a wealth of experience across such a range of things. You get to learn from everyone.It's also a very 'get stuck in' culture, which means nobody is too junior or too senior to get involved and I think that's really motivating and stimulating. Oh and we have a lot of Aussies so I get to learn a lot about their lingo.
What do you think makes Red Havas a strong player in this industry?
I think Red Havas brings together some of best people from such a range of disciplines and backgrounds (some corporate, some consumer, etc), in addition to the fact that as an agency, we don't silo ourselves into set teams or specialties, which allows for much more nimble, agile and creative and thinking and naturally relates into the work we do. I also think our merged offering is particularly unique and fills a gap in the market for clients.
What do you think helped you (and your team) get through the past 12 months, in light of the global COVID-19 pandemic?
Keeping up communication, respecting each other's personal time and downtime and it being a very busy period client and work wise which kept us occupied (which I'm grateful for!)
Lastly, coming out of lockdown, are you Team "Work from Home," Team "Work at the Office," or Team "A Bit of Both"? Why?
Our team have been coming into the office probably more than most (probably HKX's best attending team) but we all still enjoy flexibility and the choice to work at home when we can – I personally love coming in to the office and collaborating with the team, especially during busy campaign periods. The offering of the free drinks trolley on a Thursday isn't too bad either!